---
En lo negro de la noche

Performance, 25'
2021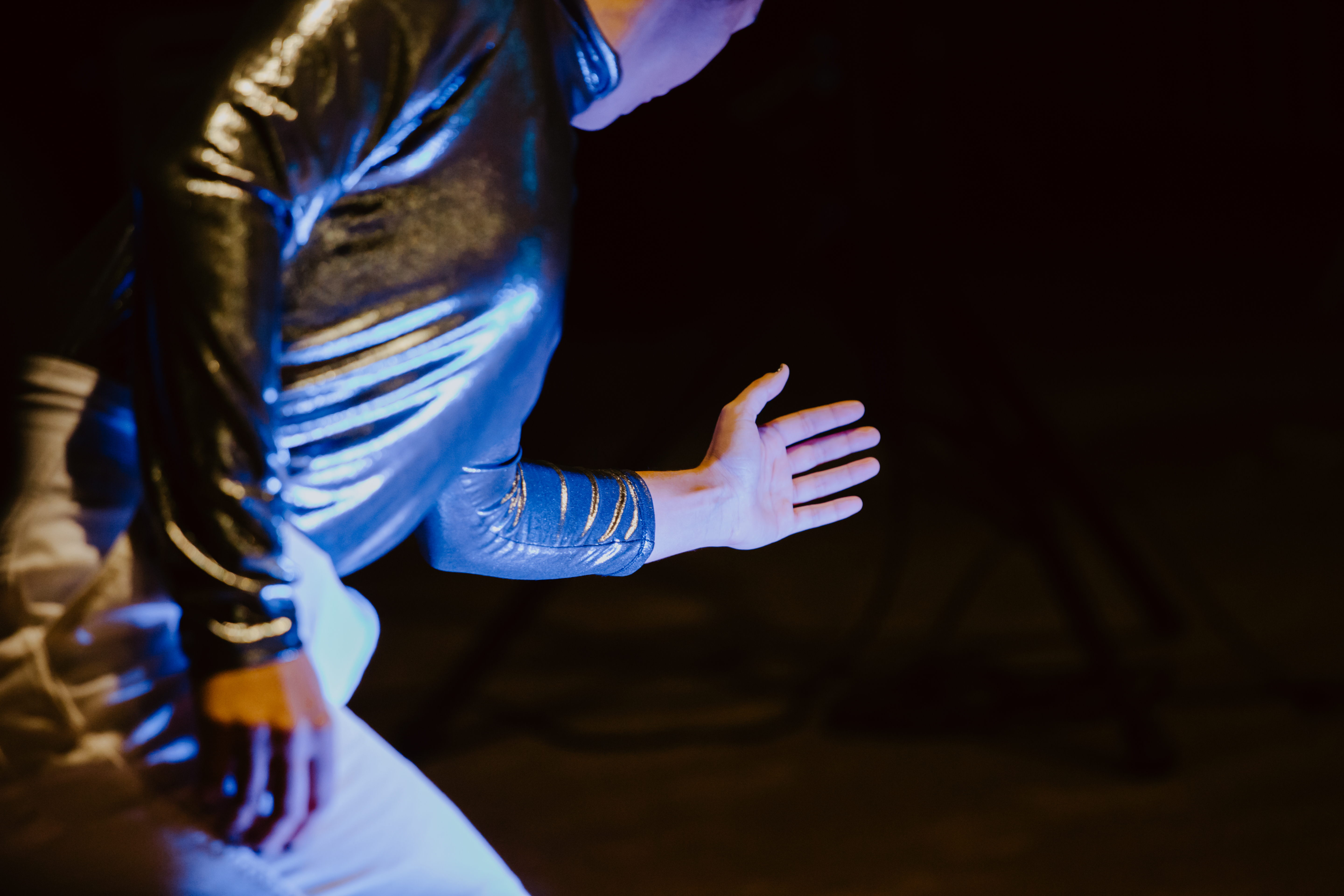 [video documentation soon]

[Esp]
En lo negro de la noche
es una performance donde texto y cuerpo se encuentran en el espacio público. El texto, escrito en directo y proyectado en láser, es un relato poético, conciso, del movimiento de un fotón, que toca, recorre la piel de un cuerpo movimiento. La dualidad onda-partícula es una característica física especial de la luz, de los fotones, que nos atraviesan, pero también nos permiten ver.
Créditos
Concepción y dirección: Pedro Torres
Bailarina: Paula Serrano
Sonido: a partir de Brian Eno
Texto y texto en directo: Pedro Torres
---
[Eng]
En lo negro de la noche
is a performance where text and body meet in public space. The text, written live and projected in laser, is a concise, poetic account of the movement of a photon, which touches, crosses the skin of a moving body. Wave-particle duality is a special physical characteristic of light, of photons, which pass through us, but also allow us to see.
Credits
Conception and direction: Pedro Torres
Dancer: Paula Serrano
Sound: from Brian Eno
Text and live text: Pedro Torres
LOOP Barcelona 2021